GOOCHLAND COUNTY
SHERIFF'S OFFICE
GOOCHLAND COUNTY
SHERIFF'S OFFICE
GOOCHLAND COUNTY
SHERIFF'S OFFICE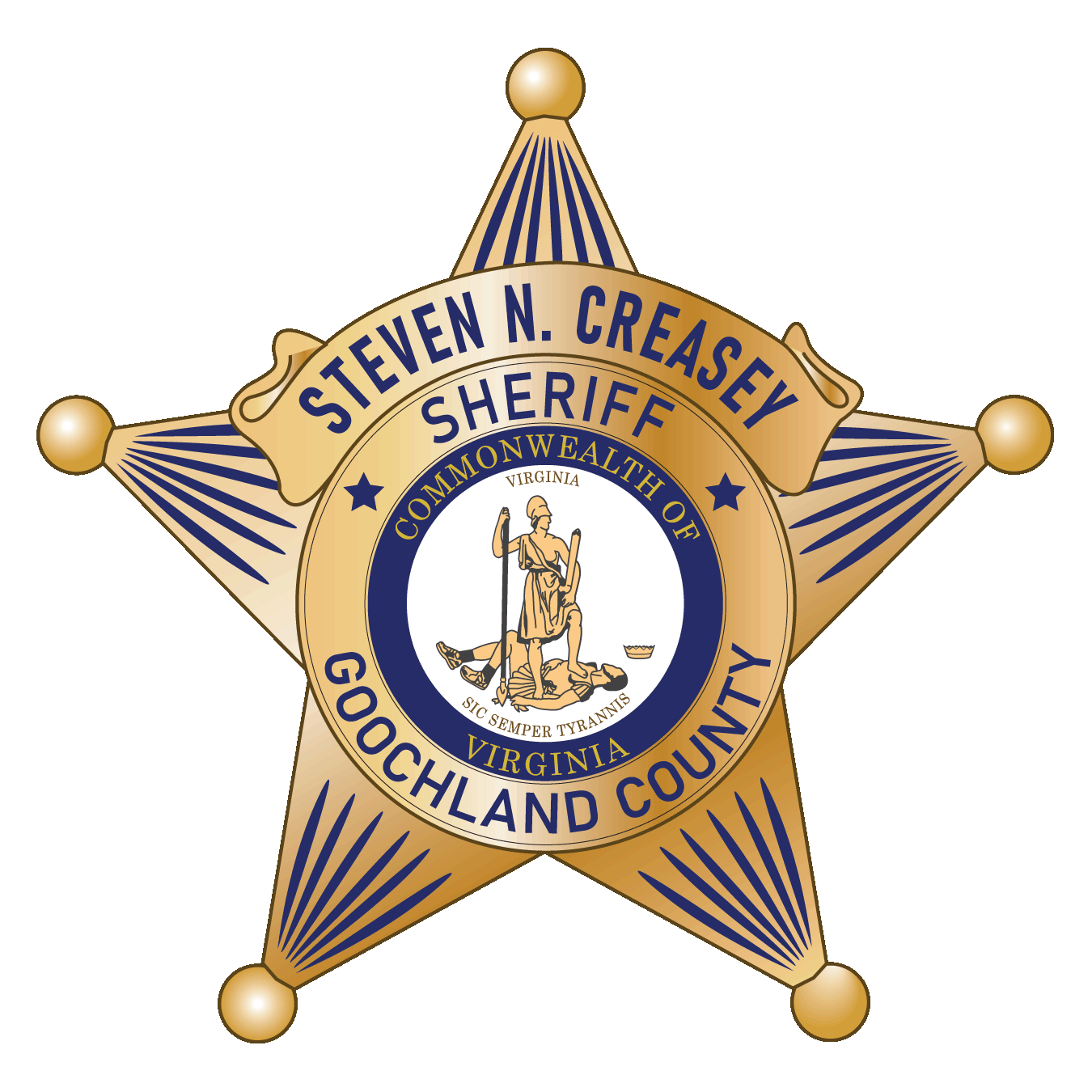 GOOCHLAND COUNTY SHERIFF'S OFFICE
SHERIFF STEVEN N. CREASEY
Sheriff Creasey is a lifelong resident of Goochland County. After graduating from Goochland High School in 1993, Sheriff Creasey began his service to the citizens of Goochland County as a volunteer firefighter at the age of 17.
Sheriff Creasey joined the Goochland County Sheriff's Office in 1995 and has spent his entire professional career with the department. During his career with the Goochland Sheriff's Office, he has held the positions of dispatcher, deputy, corporal, sergeant and a tactical operations team member before being elected sheriff in November 2019.
Sheriff Creasey holds a Master of Arts degree in Human Services-Criminal Justice from Liberty University where he graduated with high distinction and was inducted into the National Criminal Justice Honor Society. He also holds a bachelor's degree in Criminal Justice from Liberty University and an Associate of Applied Science in Administration of Justice from J. Sargeant Reynolds Community College.
Sheriff Creasey and his wife Grace have been married since June 2009 and have one child; Ellie. Sheriff Creasey is a lifetime member of the Goochland County Fire-Rescue Association, actively serving for over 28 years. Sheriff Creasey is a Master Mason of DeWitt-Clinton Masonic Lodge No. 141, a member of the Sons of the American Legion SQDN# 215, and maintains certifications as a firefighter, an emergency medical technician (EMT), CPR instructor and numerous law enforcement instructor certifications. Sheriff Creasey regularly instructs CPR and REVIVE! courses for emergency response personnel as well as citizens.