GOOCHLAND COUNTY
SHERIFF'S OFFICE
GOOCHLAND COUNTY
SHERIFF'S OFFICE
GOOCHLAND COUNTY
SHERIFF'S OFFICE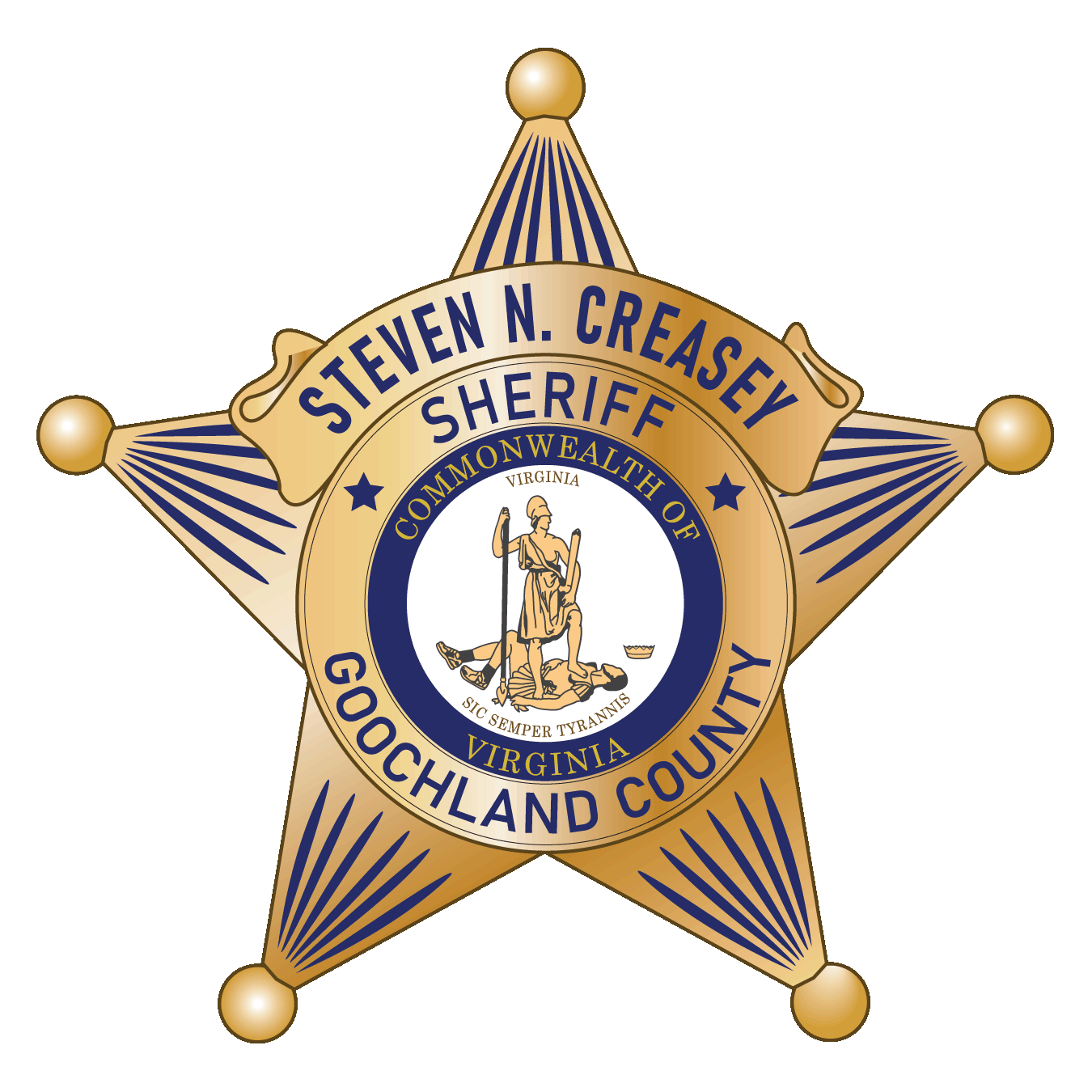 GOOCHLAND COUNTY SHERIFF'S OFFICE
Major Michael East started his career in public safety as a volunteer Firefighter/EMT in Goochland County at Fire Station 6 in Hadensville in 2000. Shortly thereafter, East began his career at the Goochland Sheriff's Office in 2001 as a 9-1-1 Dispatcher.
In 2003, East was hired as a Patrol Deputy at the Sheriff's Office and attended the Rappahannock Regional Criminal Justice Academy. East worked as a Patrol Deputy for three years before being promoted to the rank of Investigator in 2006. During his time as an Investigator, East received advanced training in computer forensics, hostage and crisis negotiation, interview and interrogation, and evidence collection. He was also the department's gang investigator and specialized in white-collar crimes.
​
In 2013, East became a Special Agent with the CSX Railroad Police Department, responsible for investigating crimes against the railroad, assigned to the Huntington Division based out of the Richmond, VA field office. During his time with the railroad, East worked with multiple local, state, and federal partners and was promoted to the rank of Supervisory Special Agent in 2014, responsible for the supervision of special agents spanning across 8 different states.
​
In 2020, East was hired by Sheriff Steven Creasey as the Chief Deputy of the Goochland County Sheriff's Office.
​
Major East is a certified Firefighter and Firefighter I/II Instructor and is a lifetime member with the Goochland County Fire Rescue Department. He is a graduate of the 87th Session of the Virginia Forensic Science Academy in Richmond, VA and is a Master Mason of Dewitt-Clinton Masonic Lodge No. 141. Major East graduated with distinction from Liberty University with a Master of Science degree in Criminal Justice in 2016. In 2012 East received a Bachelor of Science degree, also from Liberty University.