GOOCHLAND COUNTY
SHERIFF'S OFFICE
GOOCHLAND COUNTY
SHERIFF'S OFFICE
GOOCHLAND COUNTY
SHERIFF'S OFFICE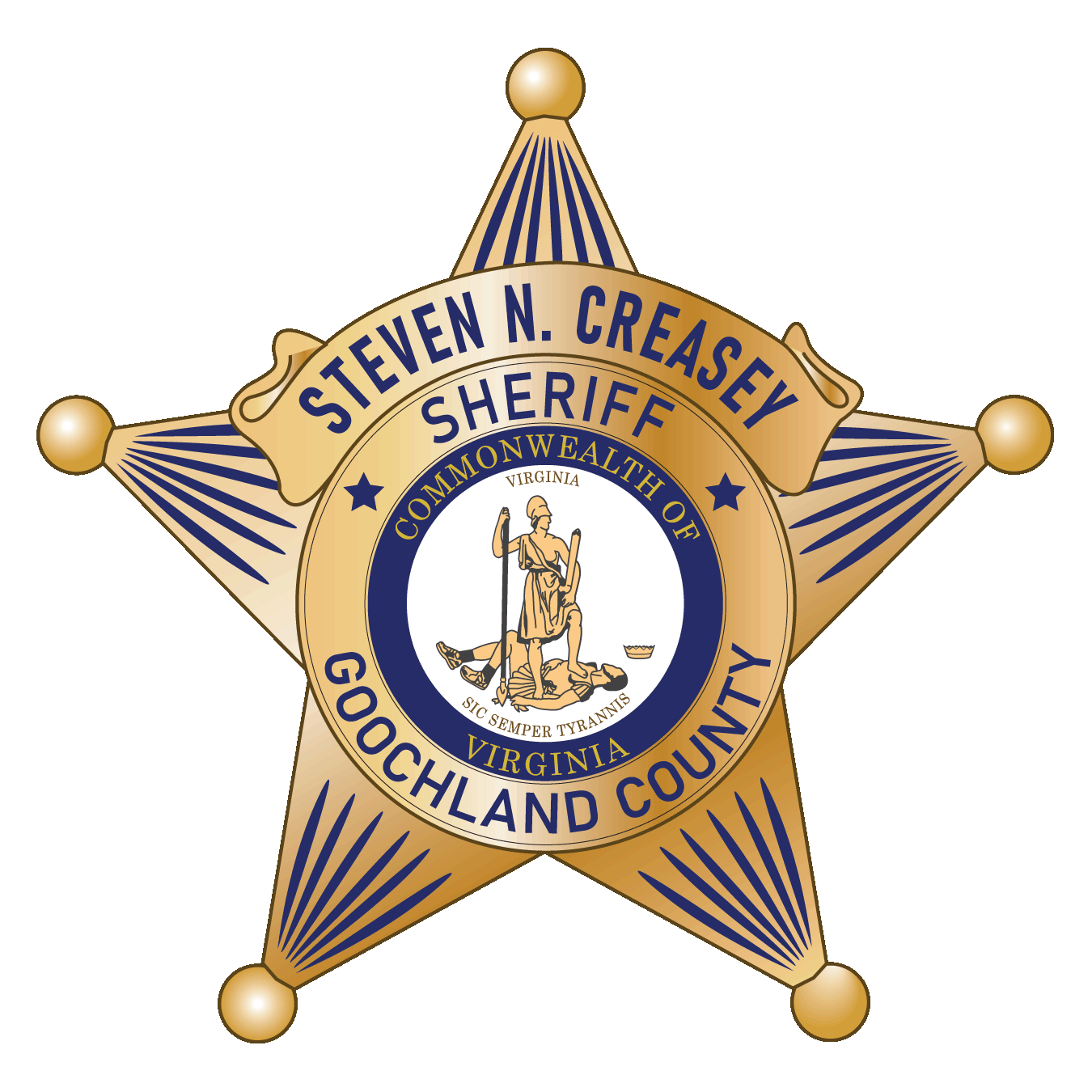 GOOCHLAND COUNTY SHERIFF'S OFFICE
The administrative staff is comprised of both sworn and civilian personnel, responsible for the day-to-day operations of the Sheriff's Office.
​
DUTIES OF THE ADMINISTRATIVE DIVISION:
Accreditation & Professional Standards

Coordinating all special assignment activities for patrol personnel

Fiscal Services

Implementation and revisions of departmental policies

Overseeing the testing and hiring process for deputies, communications officers, and office staff

Overseeing all general office functions

Property/Evidence

Public Information

Researching and applying for grants

Scheduling training for all Sheriff's Office personnel
​
ACCREDITATION & PROFESSIONAL STANDARDS
The Accreditation section is responsible for achieving and maintaining state law enforcement accreditation and developing and updating agency policies and procedures.
​
PROPERTY/EVIDENCE
The Property/Evidence section provides support to the overall law enforcement mission by maintaining the custody of evidence and ensuring the accountability, availability, and readiness of agency equipment.
​
TRAINING
We believe that well-trained law enforcement professionals will have the most favorable impact on the communities they serve, will be respected by their peers, and will be emulated by other law enforcement agencies. To achieve this objective, we strive to provide ongoing and specialized training for our employees by utilizing the latest in technology, research, and development.
​
PUBLIC INFORMATION
The Sheriff's Office Public Information Officer (PIO) is responsible for coordinating the response to all media-related inquiries and to prepare press releases for the Sheriff's Office.