GOOCHLAND COUNTY
SHERIFF'S OFFICE
GOOCHLAND COUNTY
SHERIFF'S OFFICE
GOOCHLAND COUNTY
SHERIFF'S OFFICE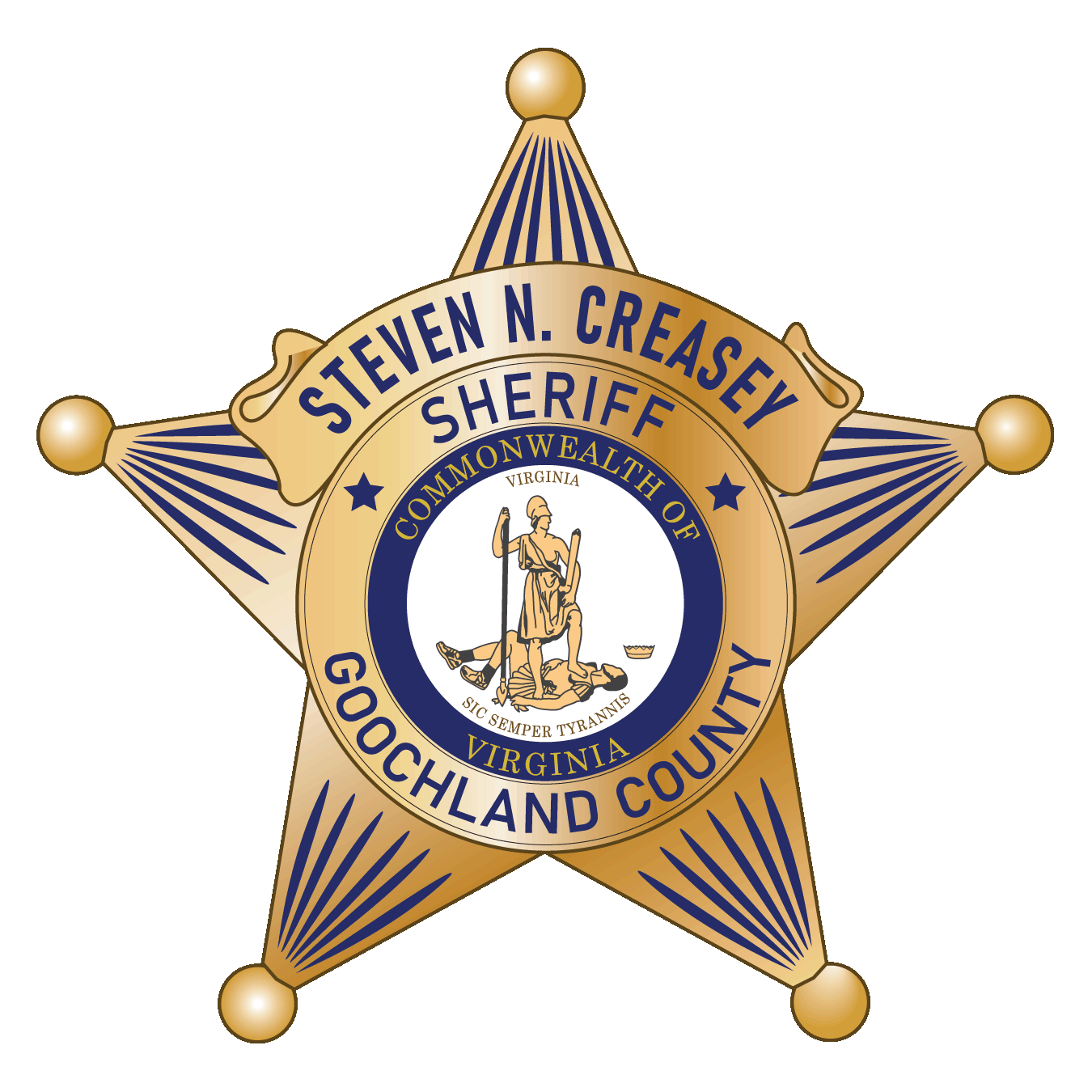 GOOCHLAND COUNTY SHERIFF'S OFFICE
Please join us in congratulating Sheriff Creasey on receiving the prestigious FBI-LEEDA Trilogy Award. This award is conferred upon those who complete a rigorous 3-part leadership course series designed to enhance and further equip the leadership skills of executive level law enforcement professionals with strategies and techniques for leading change within a law enforcement agency.
The Goochland County Sheriff's Office congratulates Sheriff Steven Creasey and Major Mike East on receiving their Virginia Sheriffs' Institute Certification awards at today's Virginia Sheriffs' Institute award ceremony.

The VSI certification promotes, recognizes and elevates the continued individual professional development of Virginia's sheriffs and deputies. The VSI Certification Program was developed by the Virginia Sheriffs' Institute (VSI) in cooperation with the Virginia Sheriffs' Association (VSA), the Performance Management Group at the L. Douglas Wilder School of Government and Public Affairs at the Virginia Commonwealth University (VCU) and the Virginia Center for Policing Innovation (VCPI).
Goochland County Sheriff's Office introduced its first Homeschool D.A.R.E. Program! Our Homeschool D.A.R.E. Program was held on Mondays and Thursdays from 5:00PM – 6:00PM, beginning April 18th at Central High School. The program culminated with a graduation on May 19th!
Our 2022 Stock the Shelves food drive was a complete success! Because of our community's generosity, we collected 3,800 pounds of food and items to benefit Goochland CARES - almost 1,700 pounds more than last year!
Ms. Dianne Woodson was granted the "2021 Sheriff's Award" for always embodying the mission and values of the Goochland County Sheriff's Office.
Lt. Chuck Henley was named the 2021 Employee of the Year for demonstrating the utmost professionalism in his service to Goochland County.
The Goochland County Sheriff's Office is honored that our new honor guard unit was invited to participate in the inaugural parade for Virginia's 74th Governor.
After having successfully cleared her background check, Sheriff Creasey is proud to introduce GCSO's new search & rescue bloodhound, Liberty!
Congratulations to Communications Supervisor Tammy Witt for receiving the 2020 ODEMSA Regional EMS Award for Outstanding Contribution to EMS Telecommunications!
On Thursday, October 15, 2020, Dewitt Clinton Masonic Lodge #141 held their annual Public Safety Night. In recognition of their service, Lieutenant Warren was awarded Deputy of the year and Dispatcher Johnson was awarded Dispatcher of the year.
Sheriff Steven Creasey was honored as the 2020 Heart of Virginia Council's Distinguished Citizen of the Year.
Sgt. Kevin Forman, Dep. Robert Noel, and Dispatcher Katie Mathis were awarded the American Heart Association Heartsaver Hero Award for their quick and calm actions that saved the life of one of our citizens on November 24, 2020.