GOOCHLAND COUNTY
SHERIFF'S OFFICE
GOOCHLAND COUNTY
SHERIFF'S OFFICE
GOOCHLAND COUNTY
SHERIFF'S OFFICE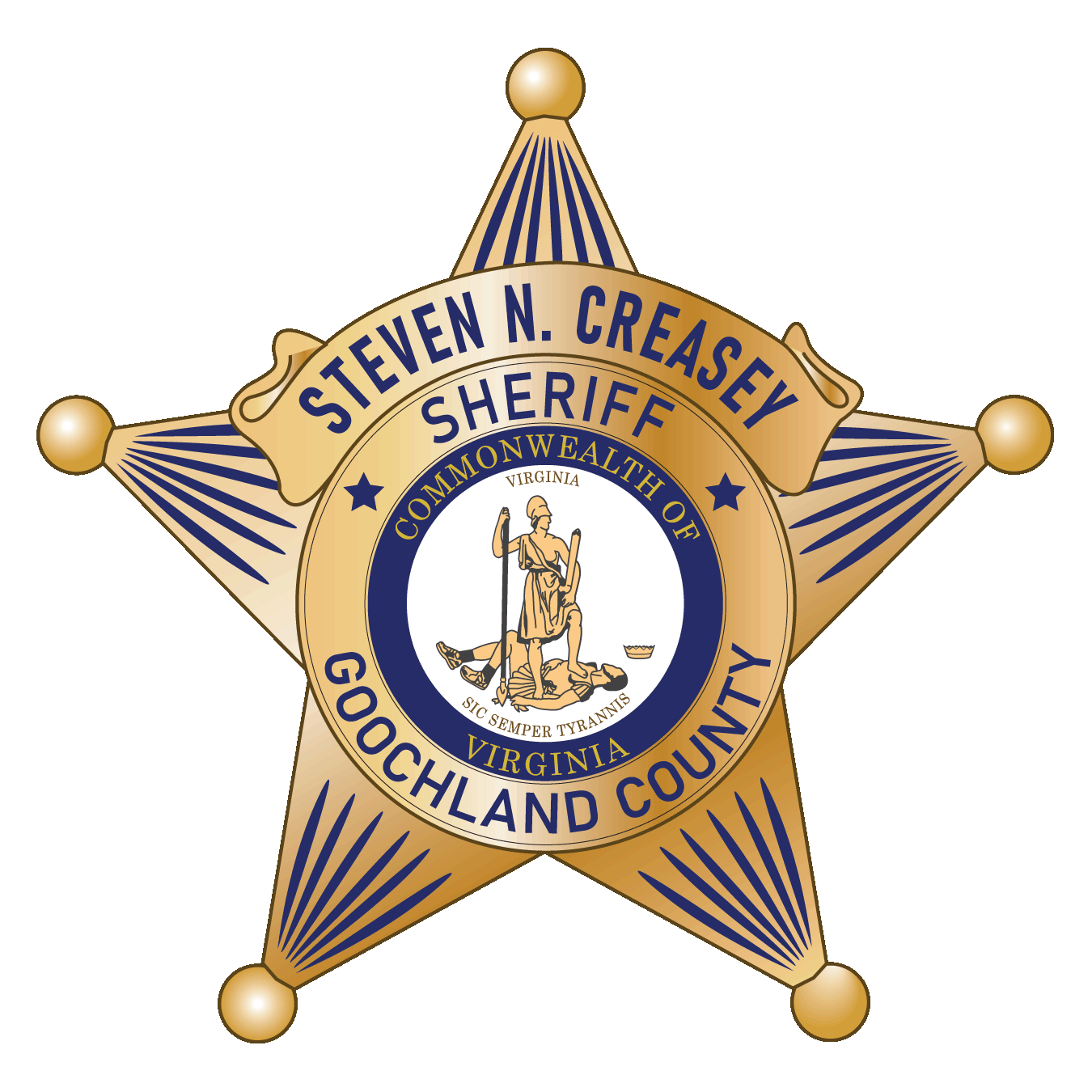 GOOCHLAND COUNTY SHERIFF'S OFFICE
Dear residents of Goochland County,
For those of you new to Goochland County, I wish to personally welcome you to what I believe to be the very best locality in Virginia. For those of you who aren't new to Goochland, you know well what a wonderful and special community we have here in Goochland, which we are proud to share. We cherish living in Goochland County, a county that consistently ranks as one of the safest, most well-run, business- friendly, and family-friendly counties in Virginia.
As Sheriff of Goochland County, my top priority is ensuring the safety and security of every resident, business, and visitor to Goochland County. I have served Goochland County Sheriff's Office for over 28 years, beginning as a dispatcher, working my way up the ranks of the Goochland Sheriff's Office, and being elected Sheriff in November 2019. It is an honor and a pleasure to serve Goochland County and its residents each and every day.
Goochland County Sheriff's Office employees, from our 911 dispatchers to our deputies, investigators to command staff, are here to provide the highest quality service to our residents, visitors, and businesses 24 hours a day, 365 days a year. Each and every employee of Goochland County Sheriff's Office is committed to serving Goochland County through living our mission, our vision and our core values daily. The Goochland County Sheriff's Office is unwavering in our dedication to serving the public by always treating others as we would want our own families to be treated - with the highest integrity and professionalism.
Goochland County Sheriff's Office is the primary law enforcement agency in Goochland County, providing many public safety services for the citizens of Goochland County, to include patrol, security of Goochland's courthouse complex, service of thousands of court papers per year, and other law enforcement duties.
I would encourage you to follow Goochland County Sheriff's Office on Facebook and download our phone app, as we regularly provide important information and updates to the community, while also providing deeper insight into the services we provide as your county law enforcement agency.
Additionally, if you should ever need the services of the Goochland County Sheriff's Office or if I can ever personally be of service to you as your Sheriff, please contact our office (804) 556-5349 or gcso@goochlandva.us.
​
Kindest regards,
SHERIFF STEVEN N. CREASEY